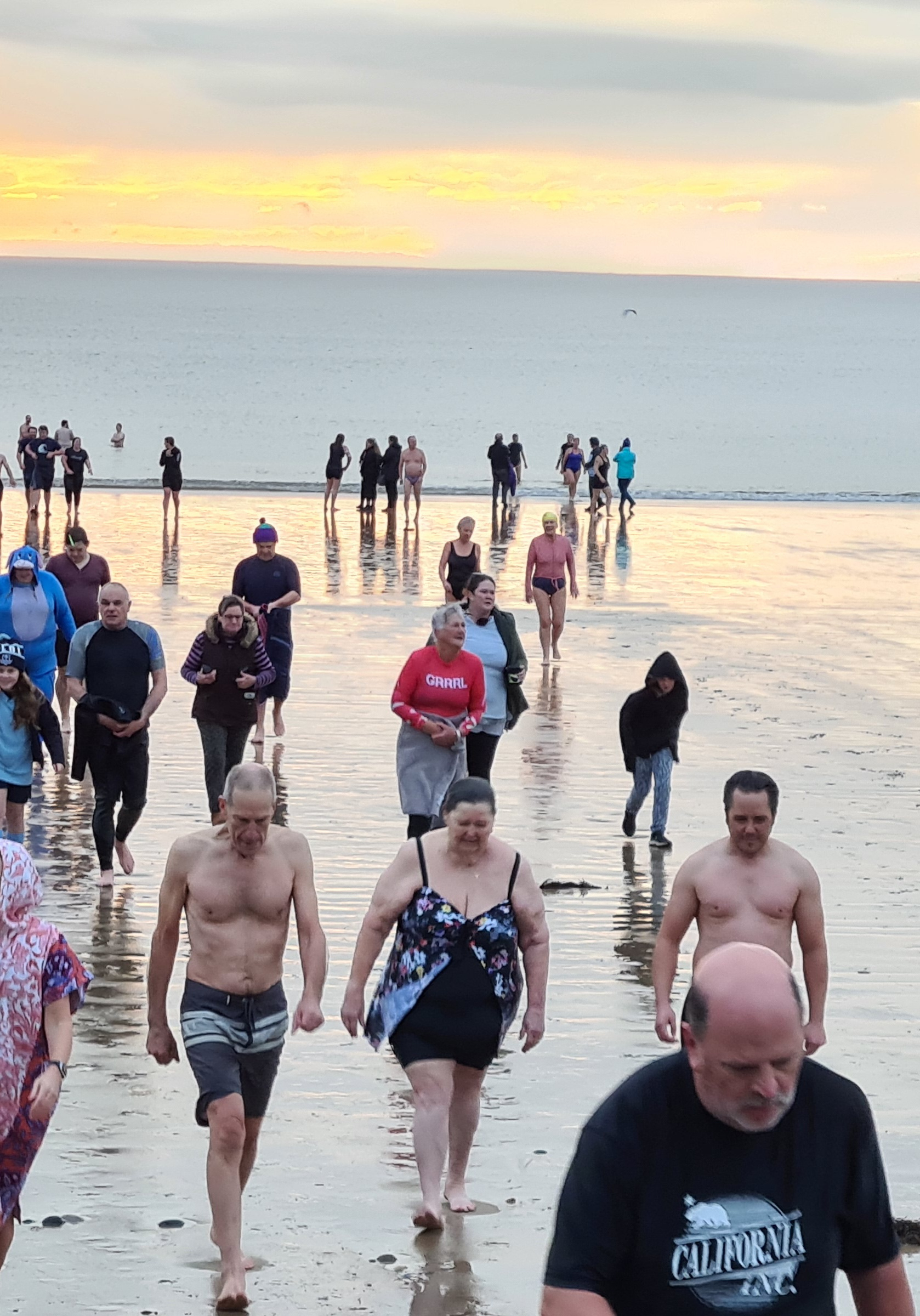 Charmaine Smigielski (front centre) exiting the water after her first swim in 18 years.
By Paul O'Rourke

Charmaine Smigielski took her first surf swim in more than 18 years to raise money for Devonport Chaplaincy.
Charmaine, who is a driver mentor with chaplaincy, was one of about 60 people who took to the surf at Mersey Bluff, Devonport, and have raised close to $50,000 for school breakfast programs, driver and student mentoring, mental health first aid training and school chaplains.
Splashers included the Devonport mayor, two school principals, pastors, parents, pupils and teachers.
By her own admission, Charmaine is not a big fan of the cold, while a series of health problems has also stopped her from taking a dip.
"The swim wasn't as bad as I thought it would be," she said.
"Me being cold for five minutes doesn't compare with those who are cold all the time."
Charmain raised $560 for chaplaincy services through her swim.
"I had hoped to raise $100."
Polar Bears make a big splash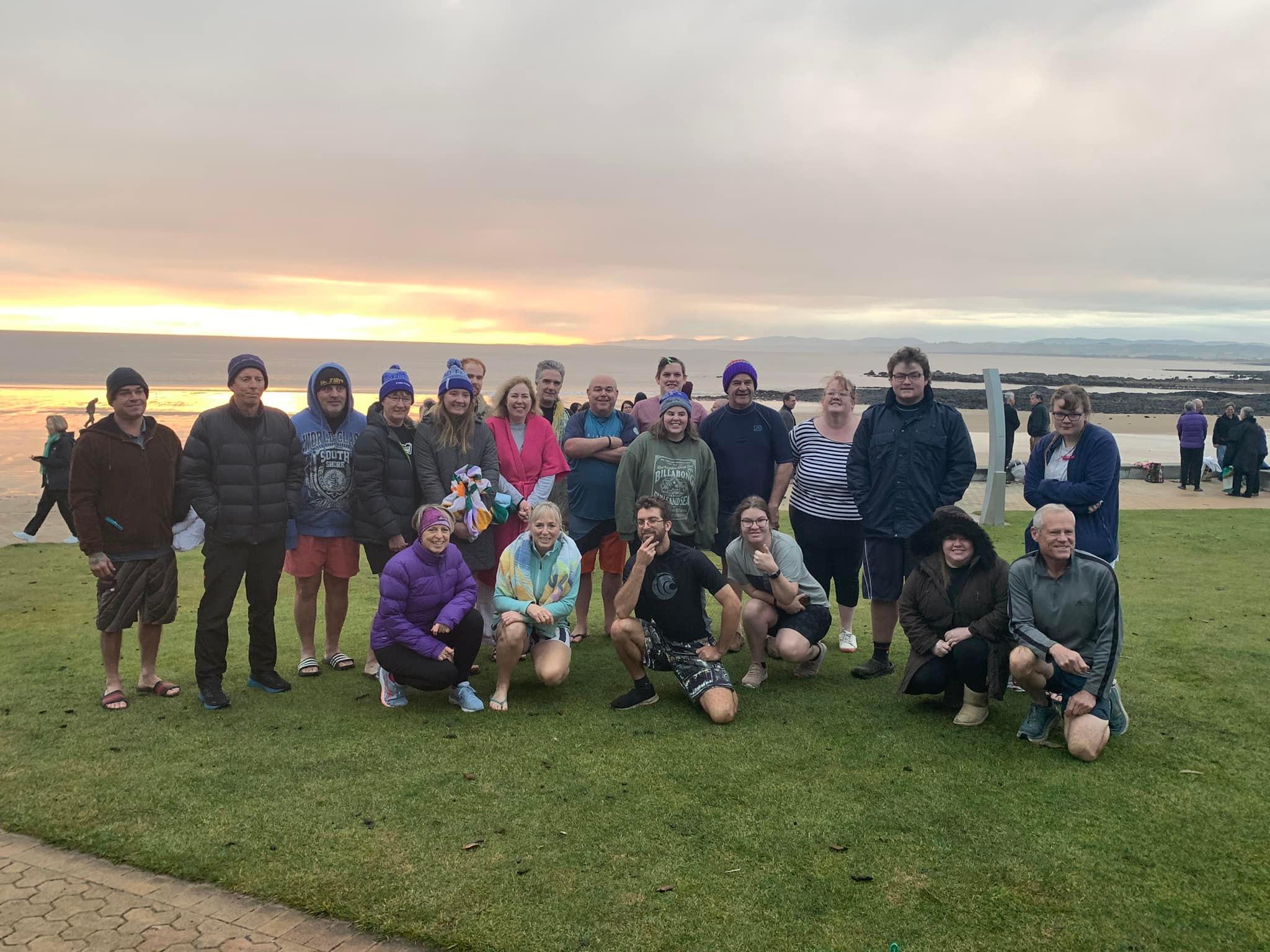 Devonport Church of Christ splash team.
Devonport Church of Christ fielded a swim team of more than 20 splashers, raising $3500 from the congregation.
Individual church members also sets up their own fundraising pages for the swim.
Team "captain'' Pastor Blake Moore said he was delighted with the level of engagement from the church.
"There was a real cross section of people who took part and donated," he said.
"Chaplaincy certainly fits with our church vision to connect with communities.
"The swim was easy and simple to do, yet had great impact. There was such a wonderful camaraderie among all those who took part, as was said in some of the publicity, attracting pastors, parents, politicians and pupils.''
Pastor Moore said he headed into the water with a mix of "trepidation and excitement."

MP Felix Ellis leads as the highest fundraiser, collecting $7415 for Devonport Chaplaincy.
Our thanks to event sponsors Impress Print, Drift Cafe, and Hill Street Grocer.
Special thanks to Devonport Surf Lifesaving Club who raised $700 from providing the barbecue breakfast, first aid and water safety.